Water Removal from Bristol Office Elements and Materials
8/18/2022 (Permalink)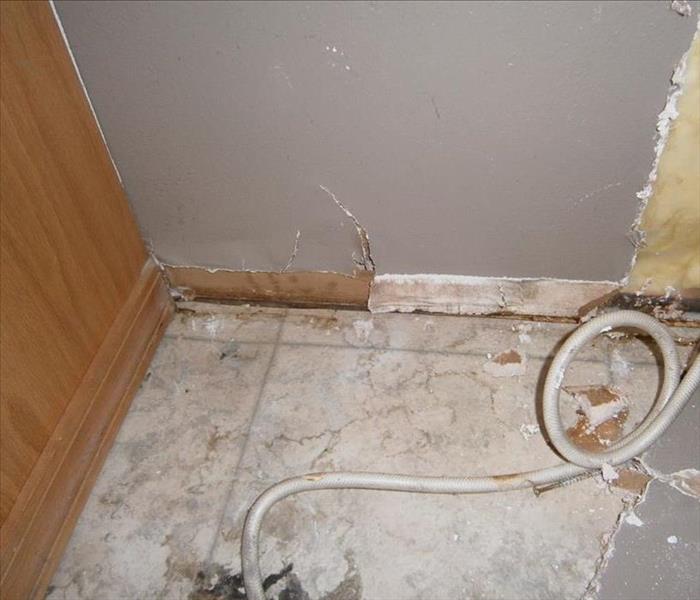 SERVPRO gives you access to expertly trained water remediation specialists that put vast resources and years of experience to work for you.
The Many Types of Water Removal
Water removal comes in many forms, especially considering the efforts of our Large Loss recovery team in properties like office buildings. From standing water on the structure's floors to removing moisture from the air, we must approach this restoration from several angles.
Removing Standing Water
Water removal from Bristol office buildings often initially means the efforts made to eliminate standing water from the property. Pooling can be destructive to sensitive building materials and contents, so extractors like pumps and vacuums play a part in restoring the property early on.
Overwhelmed Wall Assemblies
The migration of moisture can infiltrate wall systems and saturate materials like drywall. The path of moving water often finds its way into the wall cavities. Even with the metal track framing, drying is critical to prevent permanent damage. SERVPRO must:
Dry the structural cavity
Repair plumbing
Eliminate ruined building materials
Prevent mold development
Moisture in the Environment
While drying is a critical element of the restoration needed in the office, it also increases environmental moisture concerns. Evaporation raises the moisture content of the air, and there can be a point where this content plateaus and the drying process stops. Dehumidifiers manage humidity to keep drying measures productive, especially the trailered desiccant unit capable of operating in several office areas.
Saturated Office Carpeting
The carpeting in the office building, often a low-pile installation meant to be easy to clean and relatively cheaper to replace after a few years, can be quickly saturated by standing water. The objective of preserving wet carpets is to remove the trapped moisture as fast as possible with special equipment like wands and weighted extractors. Wands are a powerful attachment for wet vacuums or standalone pumps.
Several types of water removal services can help office buildings after disasters. With pooling water and absorption concerns, we must work fast to get mitigation started immediately. Our SERVPRO of Bristol team can help when you call (860) 582-3330.